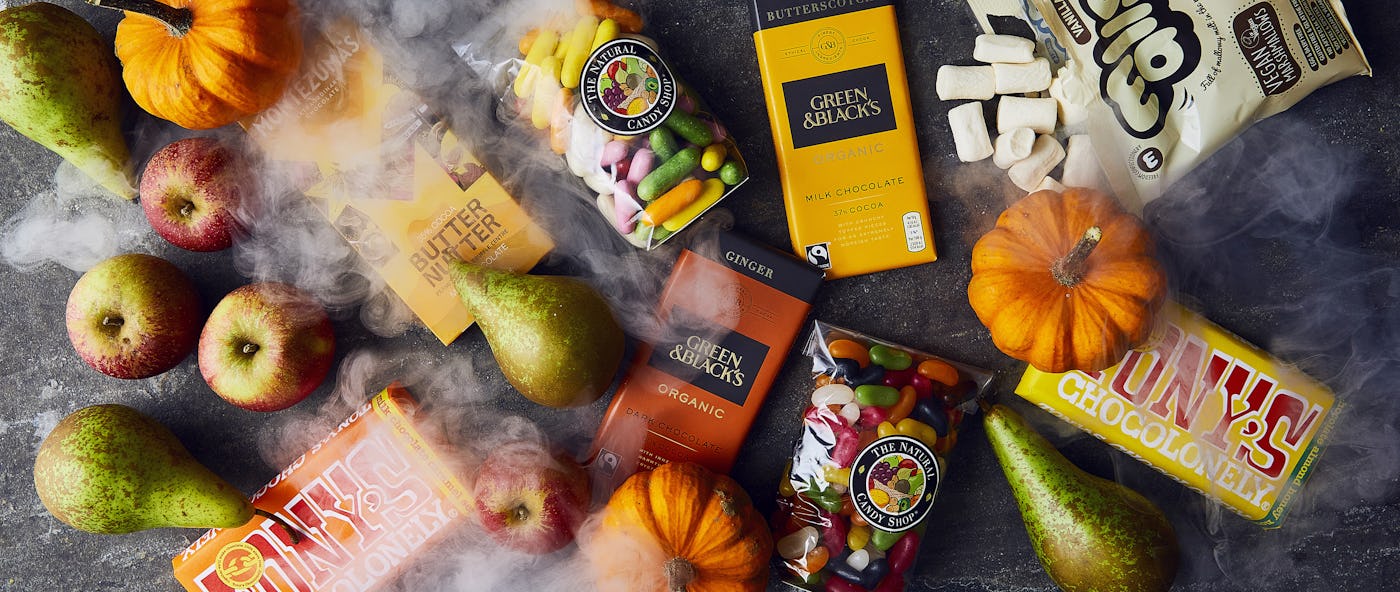 Happy Halloween
Create a jack o'lantern with our perfect pumpkins and stock up on treats for the day.
Shop the range
Recipe of the week
Baked Squashes with Brown Butter Grains
This autumnal dish makes the most of seasonal squashes, baked whole and stuffed with nutty, fruity grains.
Recipe of the week
Spider Infested Chocolate Chip Cookies
These moreish spooky spider-infested cookies are scarily easy to make.